Haven't ever stepped foot in a gym or exercised since high school basketball, and not sure where or how to begin? Starting any new exercise routine can be intimidating, especially if you don't know where to start or what on earth you're doing. Follow these tips to make your transition from inactive to athlete, a smooth one!
Before you start, get to know what your gym offers.
Inductions:
Inductions are usually run by a fitness professional to help you get comfortable in the gym and answer any questions; how to hire a locker, how to book a class in, and most important of all, how to safely use all of the equipment! This is a great way to get to know a friendly face at your gym, who you can always go to for questions later on.
Personal Training:
Personal training can be very beneficial if you don't want to step foot in the weights room by yourself. During your first session the trainer will get to know your exercise and injury history, your fitness goals, and will make a plan for you to achieve your goals together. Your personal trainer may even write you up a weekly exercise program to keep you motivated, and to help you see results quickly.
Classes:
Have a look at your gym's class timetable and what classes are offered. Most yoga, pilates, boxing, and even strength classes will have sessions geared towards the basics for beginners. If you're unsure what each class involves, ask during your induction for more details. Classes are a great way to start exercising safely in a group, without you having to know anything beforehand. If it's your first class, let your instructor know so they can keep an eye on your form and guide you through each exercise more carefully. Check out the wide range of group fitness classes offered at YMCA. 
You're well informed, but there's more to consider:
Injuries:
Do you have any current injuries? We recommend seeing your GP and/or physiotherapist before commencing any new exercise routine. They will give you clear guidelines of what to begin with and what exercises can help your injuries improve. As a rule of thumb "if it hurts and doesn't feel right, it's not right!" Exercise should never be painful during the movement or uncomfortable afterwards (except for that sneaky soreness 1-2 days after!)
Exercise Plan:
Do your research on beginner exercises programs, and watch videos on how to perform exercises with safely. Bring these resources with you to follow in the gym. Write notes to refresh your technique and follow the same rule; "if it hurts and doesn't feel right, it's not right!"
Training Partner:
Training partners can be an awesome way to get you up in the morning, by making sure you don't hit the snooze button on your session! They can also help to correct your form, and keep you coming to the gym if you've made a habit of quitting!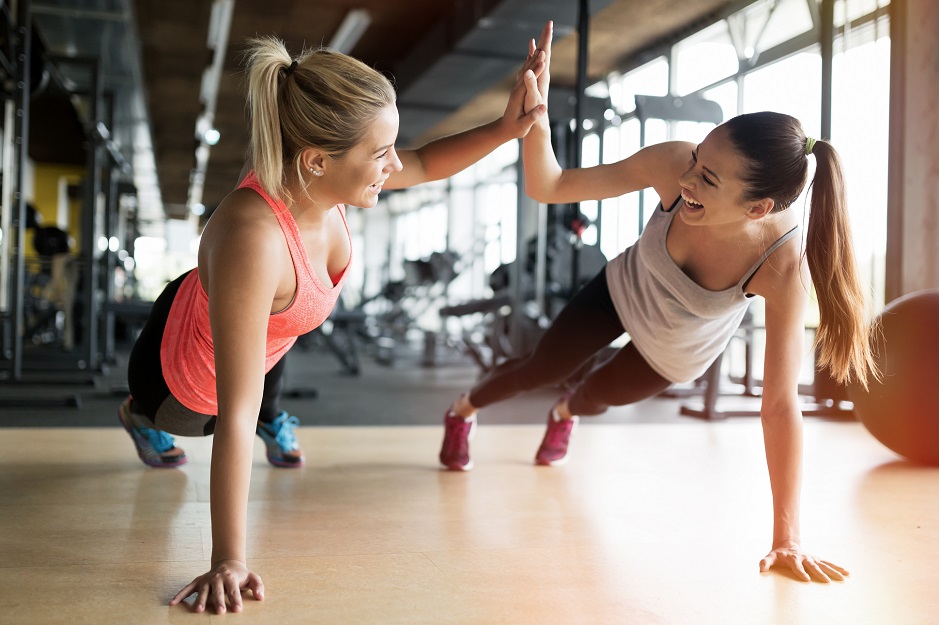 Type of exercise:
What's the difference between free weights and machines? Machines are a great way to start exercising relatively safely with little instruction, they guide you through an automated range of motion and put you in the correct positon for the exercise. Free weights are A-OK to use for beginners, you just need to pay extra attention to your technique, and lift only lighter weights to begin with. Free weights help improve your stability, and are a good way to identify your weaker muscles. For example, you may be able to perform 12 dumbbell presses with your right arm, but your left arm struggles to do 8. On a machine, your right arm would compensate for your left arm weakness, allowing you to complete more repetitions before noticing weakness.
Now let's talk cardio equipment and where to start if you've never used it before. You can use the cardio machines both as a warm up for your session, or as your entire session. Again, do your research on the types of cardio training out there - low intensity, medium duration, high intensity, aerobic interval training, and anaerobic interval training. Try out the bikes, rowers and elliptical for fun, cardio doesn't just mean being stuck on a treadmill for an hour!
Frequency/Duration:
How often should you train, and for how long? Start with 2-3 days per week at the gym, and add in any extra walks around town if you can. Training duration for a beginner doesn't need to be any more than 30-45mins, and as you increase your fitness level you can up your intensity or duration.
Get started with a free trial!
Many gyms offer trial memberships - usually a few days to a few weeks, and these are a great way to decide whether a fitness centre has the equipment and environment that feels right for you! If you're ready to take charge of your health and make a commitment to regular exercise, click here to sign up for a free trial at any YMCA Fitness Centre in Brisbane. We know you have it in you!