Introducing the Y Queensland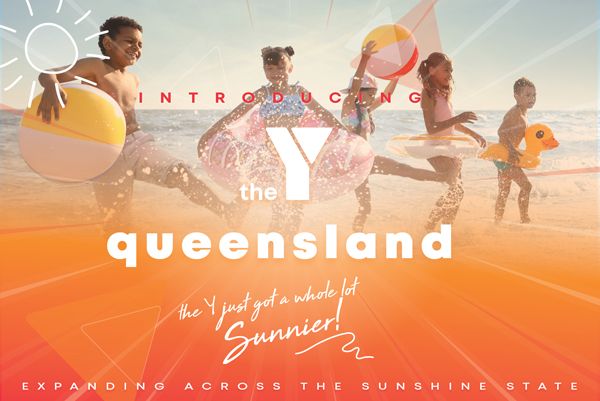 After 159 years as 'YMCA Brisbane', our iconic youth and community organisation has officially transitioned to YMCA Queensland as of Saturday 1 July 2023.
The change in name aptly reflects the growth of YMCA and its reach across the State today, delivering services and programs beyond Brisbane and across South East Queensland.
The new name also represents an exciting vision for the future, with a goal to extend the Y's reach and provide life-changing opportunities to Queenslanders throughout the State.
YMCA Queensland CEO, Damian Foley, was excited to announce the news and explained that the team "couldn't be more thrilled as we look to greater horizons".
Mr Foley also acknowledged the invaluable contribution of staff and volunteers, who have helped make the Y Queensland what it is today.
"This change is only possible thanks to the fantastic work our staff and volunteers have done on the ground, helping us grow beyond the boundaries of Brisbane."
"At the heart of this change is the ability to extend our services and support to more communities across the State and to continue making a real difference in the lives of people in Queensland," Mr Foley said.
A brief glance at the Y's current impact and reach further demonstrates just how much the organisation has outgrown the name 'YMCA of Brisbane':
2 of the Y's 4 Fitness & Aquatics Centres and 3 of 7 Gymnastics Centres are located outside of the river city (reaching as far as the Sunshine Coast and Southern Downs Regions)
The YMCA Vocational School has campuses in Logan, Ipswich, Moreton Bay, Redlands and Bundaberg
Of the Y's 10 Community and Youth Centres, 7 operate in and support communities outside of Brisbane
37 of the Y's 56 OSHC Services can be found beyond Brisbane, extending to Ipswich, Logan, Gold Coast, Sunshine Coast and Toowoomba
More than 120 of the 161 schools supported by the YMCA Schools' Breakfast Program are located outside of Brisbane
The YMCA Queensland Youth Parliament (QYP) has been a state-wide program for its entire 28-year history, with young people represented from every electorate in Queensland.